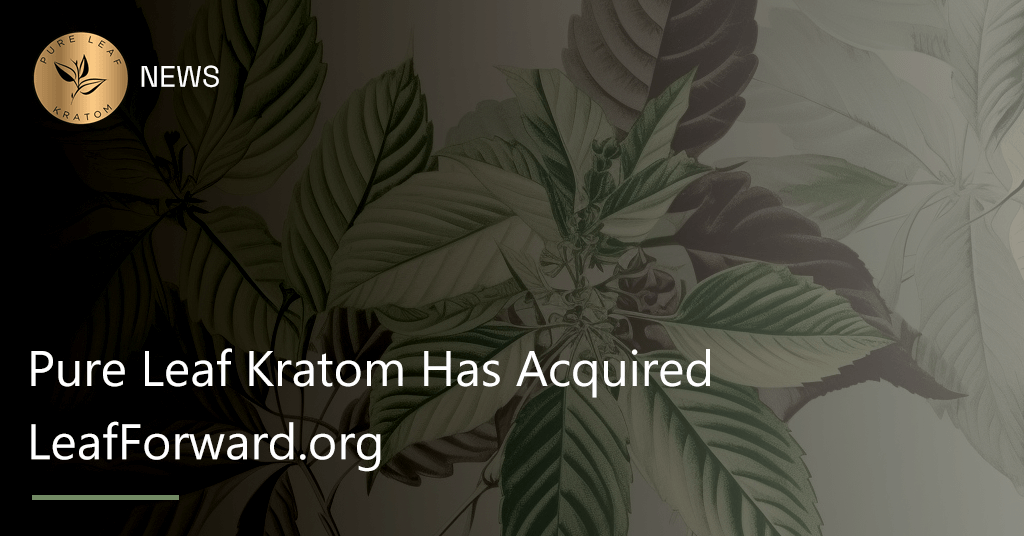 Pure Leaf Kratom Announces the Acquisition of LeafForward.org
Pure Leaf Kratom proudly announces the acquisition of LeafForward.org... a new chapter begins! At Pure Leaf Kratom, we have always been at the forefront of delivering quality, transparency, and innovation. Today, This marks a significant chapter in our mission to offer unparalleled products and services to our growing community.
Our commitment to being a beacon of trust and excellence has earned us accolades and recommendations across platforms, most notably Reddit. This was largely due to our dedication to sourcing and providing the best kratom products available. A testimony to this is the prominent featuring of brands such as MIT 45 and OPMS, an industry titan recognized for its impeccable standards and unique cold water extraction process.
Two of our most popular offerings from OPMS Kratom are the OPMS Gold and OPMS Black kratom liquid extract shots, both hailed for their unmatched quality and potency.
With the acquisition of LeafForward.org, a pioneer in the cannabis startup ecosystem, we don't just expand our reach but enrich our knowledge base, fusing the expertise of two industry leaders. For those acquainted with Leaf Forward, their contribution to the Canadian cannabis sector is noteworthy, from investments to consulting on emerging industry trends.
If you're intrigued about how kratom interacts with other botanicals or curious about the differences and similarities between cannabis and kratom, we invite you to explore our Kratom + CBD Beginner's Guide and Cannabis vs. Kratom articles. These comprehensive guides provide a wealth of information, ensuring that both newcomers and connoisseurs can make informed decisions.
This acquisition is more than just a business endeavor; it's a promise to our community to keep innovating, learning, and evolving. Whether you've been a part of the Pure Leaf Kratom family or are from the LeafForward.org community, rest assured that our focus remains steadfast: to serve, educate, and elevate your experience.
Join us on this exhilarating journey. There's so much more to come!
Warmest regards,
The Pure Leaf Kratom Team